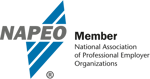 National Association of Professional Employer Organizations
Representing over 370 professional employer organizations, the National Association of Professional Employer Organizations (NAPEO) is the industry's largest and most widely recognized trade association. Membership in the association is requisite for any serious PEO and the benefits of membership are vital to our ongoing success. As The Source for PEO Education®, NAPEO provides People Lease with exceptional educational services and business resources, including conferences, seminars, online services, marketing resources and PR support, as well as networking our company with peers throughout the country.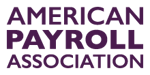 American Payroll Association
The nation's leader in payroll education, the American Payroll Association (APA) offers its members wide-ranging benefits. From access to the most complete set of education and compliance resources available in the payroll industry to networking opportunities with a true cross section of the payroll industry, People Lease gains a wider industry perspective through its involvement with the APA and its over 22,000 APA members.

Independent Payroll Providers Association

The Independent Payroll Providers Association is a leading nationwide trade association made up of privately held companies whose primary function is the preparation of payroll and payroll taxes for employers of all sizes. Their broad base of independent service bureaus, both large and small, is dedicated to offering the best client service and the most advanced technology. The IPPA prides themselves on a proven track record of providing competitive payroll and HR solutions for today's marketplace. It represents over 100,000 companies, paying over 4 million employees and over $50 billion in annual tax deposits.
Society for Human Resource Management

The Society for Human Resource Management (SHRM) is the world's largest professional association devoted to human resource management. Their mission is to serve the needs of HR professionals by providing the most current and comprehensive resources, and to advance the profession by promoting HR's essential, strategic role. Founded in 1948, SHRM represents more than 225,000 individual members in over 125 countries, and has a network of more than 575 affiliated chapters in the United States, as well as offices in China and India.

E-Verify

U.S. law requires companies to employ only individuals who may legally work in the United States – either U.S. citizens, or foreign citizens who have the necessary authorization. This diverse workforce contributes greatly to the vibrancy and strength of our economy, but that same strength also attracts unauthorized employment. E-Verify is an Internet-based system that allows businesses to determine the eligibility of their employees to work in the United States.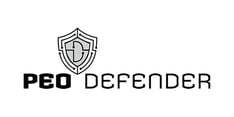 PEO Defender
PEO Defender is an organization that is tasked with helping all participants (service suppliers and PEOs) with tools, resources, and information that will lower security risks. This industry alliance will be overseen by volunteer leaders from organizations in the industry and will act much like NATO was designed (an attack against one is an attack against all).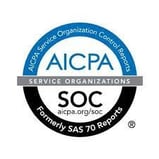 SOC (Security Operation Center) certifications are a way to validate the maturity and effectiveness of an organization's security operations. They show that an organization has the ability to detect, respond to, and remediate cybersecurity incidents.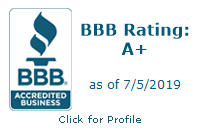 The Better Business Bureau of Mississippi, Inc.
As a member of the Better Business Bureau of Mississippi since 1989, People Lease both meets the organization's rigorous membership standards and endeavors to follow the highest principles of business ethics and self-regulation. People Lease is subject to the same scrutiny as non-affiliated businesses, and reports on our general background, consumer complaint history (if any) and other pertinent information are available though the Better Business Bureau upon request.
View our Better Business Bureau Online Profile