People Lease is considered an essential business as a Mississippi payroll company and WILL remain open and operational during this pandemic. We have staff in office and remote workers as well to assure that your needs are being met. We will be updating the page daily as new information is available. Use the links below to navigate this page more easily and please bookmark this page and continue to visit for updates and recommendations.
Mississippi COVID-19 Cases | Paycheck Protection Program | CARES Act | SBA Disaster Assistance Loans | FFCRA | Mississippi COVID-19 Resources | Small Business Resources by State | New IRS Tax Deadline | Mississippi COVID-19 Executive Order Timeline | Mississippi Unemployment Claims | People Lease Safety Recommendations


Mississippi COVID-19 Cases
Cases of COVID-19 continue to be identified in U.S. states and in Mississippi. This is a rapidly changing situation that is continually being monitored by the CDC and MSDH as more cases in the U.S. are expected.
Mississippians are advised to take health precautions to prevent the possible transmission of disease, and stay in touch for the latest information on the situation in Mississippi.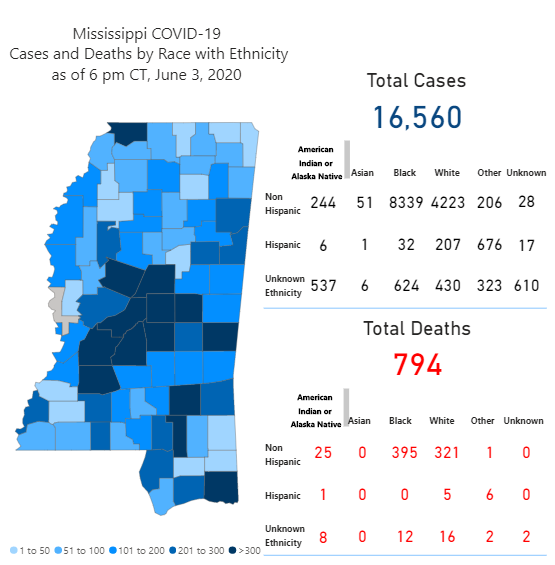 Source: Mississippi State Department of Health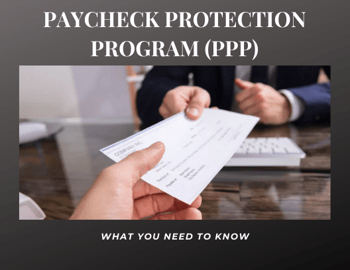 The Paycheck Protection Program is a loan designed to provide a direct incentive for small businesses to keep their workers on the payroll.
SBA will forgive loans if all employees are kept on the payroll for eight weeks and the money is used for payroll, rent, mortgage interest, or utilities.
The Paycheck Protection Program will be available from April 3, 2020 to June 30, 2020.
PPP Loan Forgiveness Application
Up to 100% of the PPP Loan is forgivable, the SBA released released the PPP Loan Forgiveness Application. The loan will be fully forgiven if the loan proceeds are spent within 8 weeks of the receipt of the loan in most circumstances.
To help you maximize the forgivable amount, use the following PPP Loan Forgiveness Checklist. Remember to check back for updates, as guidance for loan forgiveness is continuously evolving and rules may change.
To learn more about forgiveness of PPP loans the following document will clarify some common PPP Loan Forgiveness Scenarios, that will help you and your company navigate different situations that may be encountered pertaining to PPP loan usage and forgiveness and make better decisions if you understand how these loans will work.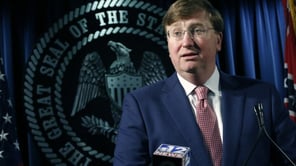 Timeline detailing Gov. Tate Reeves' executive orders designed to limit the spread of COVID-19
March 11: Mississippi reports its first case of COVID-19
March 14: Governor Tate Reeves declares a state of emergency.
March 24: Reeves issues an executive order that applies through April 17, telling Mississippians they must avoid groups of more than 10, based on guidelines from the Centers for Disease Control and Prevention.
The order limits dine-in services at restaurants and bars to 10 or fewer people, prohibits visits to hospitals or long-term care facilities and exempts "essential business from the crowd restriction, including hotels, auto dealerships, healthcare facilities, essential government functions, manufacturing, grocery stores, convenience stores, hardware and building materials, financial services, religious organizations, the construction and defense industries and others."
March 26: Reeves amends his executive order, allowing localities to adopt more restrictive rules than the state has ordered so long as essential business operations are unimpeded.
March 31: Reeves issues his first shelter-in-place order for Lauderdale County in east central Mississippi.
April 1: Reeves expands the shelter-in-place order statewide from the evening of April 3 until Monday, April 20. He also closes all places of amusement and recreation areas, including beaches, lakes and reservoirs, but excluding walking trails.
April 10: Reeves orders all healthcare professionals and facilities to postpone elective surgeries through April 27.
April 17: The shelter-in-place order is extended until April 27. Nonessential businesses can reopen for retail sales limited to pickup or delivery. Beaches, lakes and reservoirs can open but state parks remain closed. Gatherings are still limited to 10 people.
April 22: Reeves closes public school buildings for the rest of the academic year.
April 24: Reeves issues a new Safer At Home order from April 27 until May 11, loosening restrictions that advise only individuals vulnerable to the virus — those 65 or older or with underlying health conditions — to remain at home.
Retail businesses can open stores at 50% capacity or less. Personal grooming businesses and places of amusement remain closed, and restaurants and bars are still limited to pickup or delivery; social distancing is required and groups are still limited to 10.
May 4: A new executive order from Reeves extends Safer at Home until May 11 but further loosens restrictions.
Beginning May 7, restaurants and bars can resume indoor service with a seating capacity capped at 50%, detailed safety precautions and social distancing. Employees are required to wear masks; customers are not.
State parks, municipal and private parks and outdoor recreational activities are allowed, with limited hours. Indoor activities are limited to groups of 10, outdoor activities to groups of 20.
May 8: Gov. Tate Reeves reopens hair and nail salons, barber shops and gyms in an executive order that runs until May 25. The order includes social distancing and sanitation rules. His order does not mention a reopening time, but he says that he expects reopenings Monday morning, after the establishments are cleaned and sanitized, which is required.
In grooming establishments, customers and employees must wear masks. In gyms, employees only must wear masks and occupancy is limited to 30% of maximum.
Reeves says he is compelled to reopen the economy because it is worse nationwide than it has been since the Great Depression. He says he does not want families to lose all they have worked for and face starvation.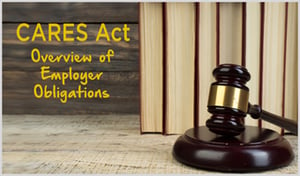 On Friday, March 27, 2020, President Trump signed the bipartisan Coronavirus Aid, Relief and Economic Security Act (CARES Act) into law. This legislation included financial stimulus and relief provisions for business, government entities and individuals.
Here is an overview of provisions of the CARES Act, which relate to employer obligations.
The SBA has created a comprehensive Coronavirus page with all of its resources in one place. You can find that page here.
The SBA announced it would offer disaster assistance loans for up to $2 million for small businesses affected by the coronavirus. These low-interest loans are available to businesses that have sustained "substantial economic injury" due to the spread of the coronavirus. The SBA has also created a three step process for applying for Disaster loans. You can see that here.
These loans can be used to pay off outstanding debts, payroll and any other bills they are unable to pay. However, small businesses that have access to credit are not eligible. Small businesses with no available credit qualify for an interest rate of 3.75%, and nonprofits will have an interest rate of 2.75%.
The SBA's Office of Disaster Assistance will coordinate with state governors that submit relief requests. Once a state or territory is approved, these affected businesses will receive more information. You can find a regularly updated list of states where disaster assistance is being offered here.
Even if your state is not yet offering disaster assistance you can begin to prepare to apply by looking over the information required. You can get that information here.
In addition to disaster relief loans, the SBA has a comprehensive list of resources available to small businesses during the crisis. This includes COVID-19 fact sheets; strategies for employees to adhere to; common problems small businesses may face, like supply chain shortfalls; and local assistance information.
In addition to national loan programs, the SBA has extensive satellite offices and organizations to help small businesses during this time. This includes SCORE offices, Women's Business Centers, Small Business Development Centers and Veterans Business Outreach Centers.
Additionally, the Export-Import Bank of the United States (EXIM) has announced relief measures for U.S. exporters and financial institutions that include waivers, deadline extensions, streamlined processing and flexibility for its customers for an initial period of 30 days, with the possibility of more, for the following programs:
Working Capital Guarantee Program.
Multi-Buyer and Single-Buyer Short-Term Insurance Program.
Medium-Term Single-Buyer Insurance Policies Issued to Exporters.

For everything you need to know about applying for a small business loan, see the U.S. Chamber's Small Business Loan Guide.

In response to the novel coronavirus, aka COVID-19, outbreak, President Trump has signed into law emergency legislation known as the Families First Coronavirus Response Act (FFCRA) to assist American families and businesses.
The intent of the new law is to provide emergency paid sick leave and paid family and medical leave, as well as additional funding to food assistance and unemployment programs, in response to COVID-19. According to Pew Research, almost a quarter of American workers do not have paid sick leave. Many of these people work for small businesses that employ between 1 and 100 employees. Likewise, the US doesn't have nationally mandated paid family and medical leave.
Because this is an additional cost for small businesses, the FFCRA also provides some exemptions and tax credits for those who qualify. These benefits and credits are also available to the self-employed and gig workers, although the FFCRA has a few extra requirements for demonstrating that such workers comply with the rules.
For a basic overview of the Families First Coronavirus Response Act, and it's requirements, click here.

View the Mississippi Department of Health COVID-19 Resource page. Updated daily.
Download the COVID-19 Loan and Relief Resources for Small Businesses directory.
Using its authority under the recent national emergency declaration, the Internal Revenue Service (IRS) is "automatically" postponing the April 15 Federal income tax return and Federal income tax payment deadline (including payments of tax on self-employment income) for 90 days, without any interest, penalties, and additions to tax for failure-to-file, on behalf of all "Affected Taxpayers." This means you'll have until July 15 to submit both your tax return and tax payment, no matter how much you owe the IRS.
Mississippi workers that have not been able to work due to coronavirus can now file for unemployment.
The Mississippi Department of Employment Security announced Friday that existing unemployment compensation requirements have been adjusted, allowing more people to file for benefits. People who have been diagnosed with COVID-19 or who have been quarantined by a medical professional or government agency due to coronavirus are among those who can now file for benefits. Also included are people who were laid off or sent home without pay for an extended period by their employers. People who are caring for a family member who has been diagnosed with the virus are also included.
To file an unemployment claim, visit the MDES website or call the MDES Contact Center at 888-844-3577. Online claims can be made 24 hours a day, seven days a week.
Please keep in mind that many people are trying to get through so the phone lines and the website may be busy and/or overwhelmed during peak times.
We recommend that client employees take steps to reduce the transmission of communicable diseases in the work environment. Employees are recommended to:
Cover your mouth with tissues whenever you sneeze or cough, and discard used tissues in the trash
Avoid contact with people who are sick
Clean and disinfect frequently touched surfaces
Need more guidance on Mississippi HR and managing employees? Click here to learn about how we're helping other companies.